Re: Oscar the Grouch
Posted by TygerMin on May 06, 2016
I agree completely on the can. Really wishing I bought a minivan instead of a sedan :D Later down the road, I will probably remake the head to correct several mistakes I made. At that time, I plan on doing a larger and better trash can. While I am taking him to Free Comic Book Day, the trip to Dallas took its toll on the trash can. Not sure how many more outings it will take before needing to be replaced.
I did attempt to do a Mickey Mouse for easier transport, but it wont be ready in time: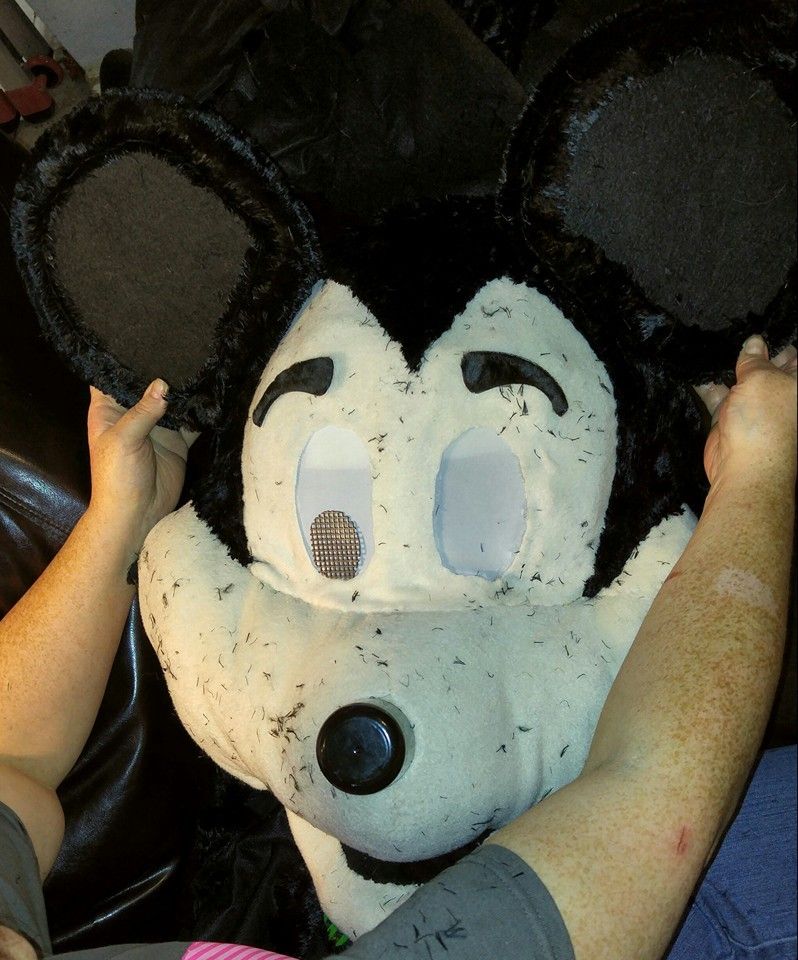 Still a lot of mistakes, but I am making progress on these things! Going to finish that up for the end of May, than finish up the walk around dragon. I have Roger Rabbit, Darkwing Duck, and a few originals I am going to attempt before trying Big Bird. The draping I did on that dragon has sparked a renewed confidence and fire. I just want to build!
Re: Oscar the Grouch
Posted by TygerMin on May 07, 2016
Photos of the day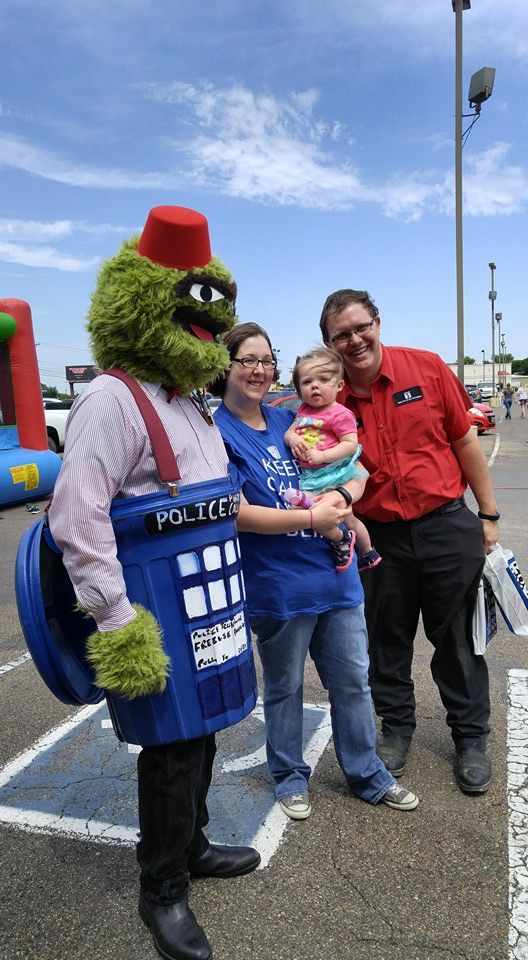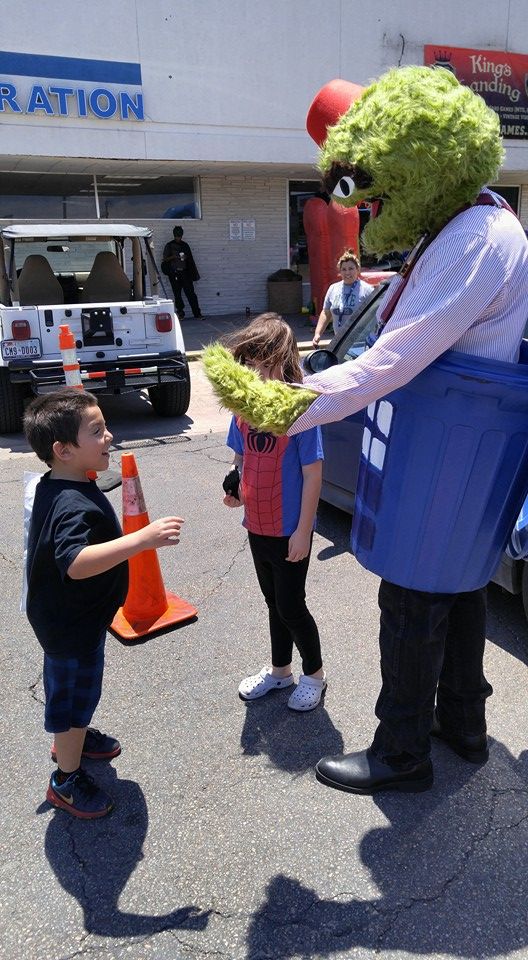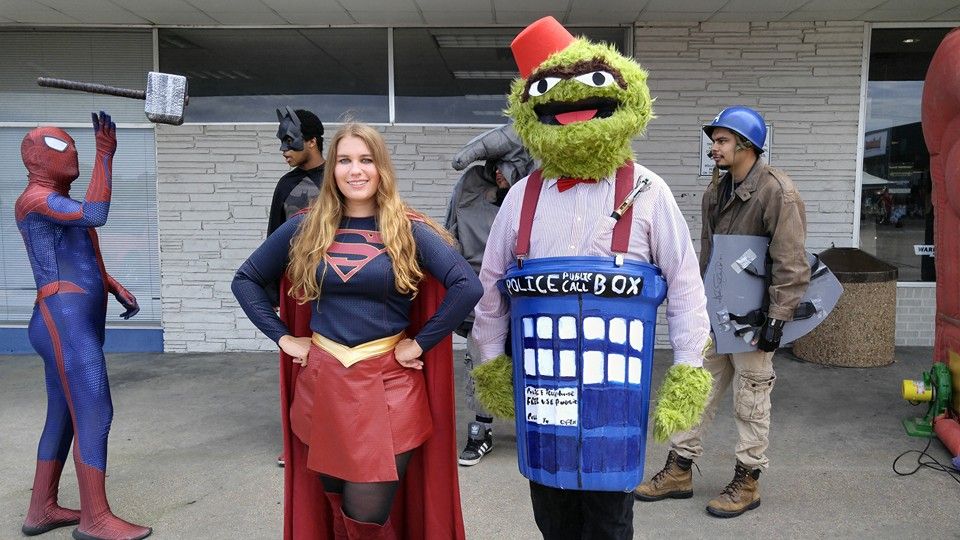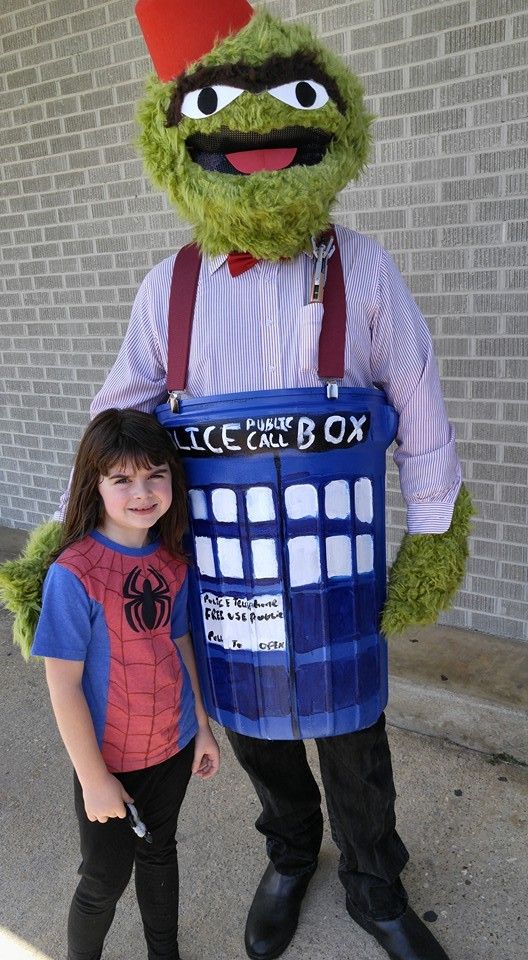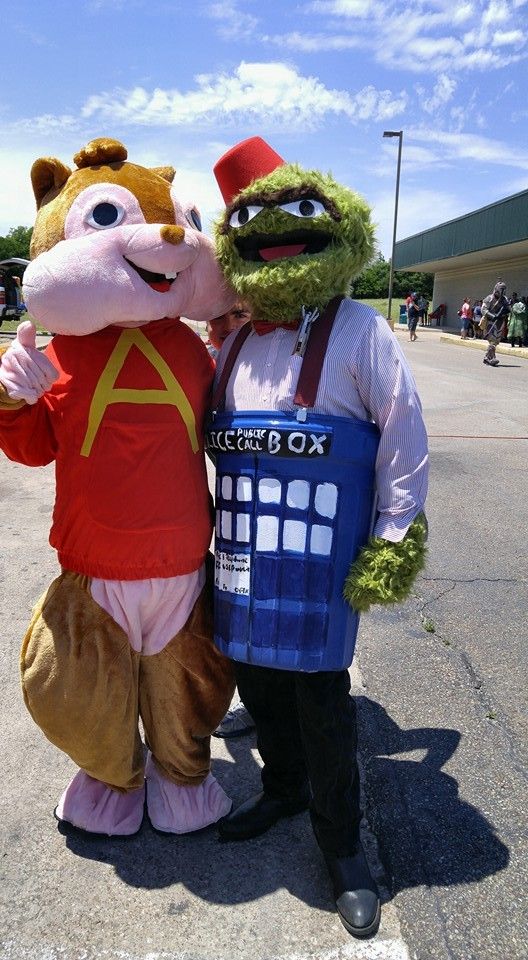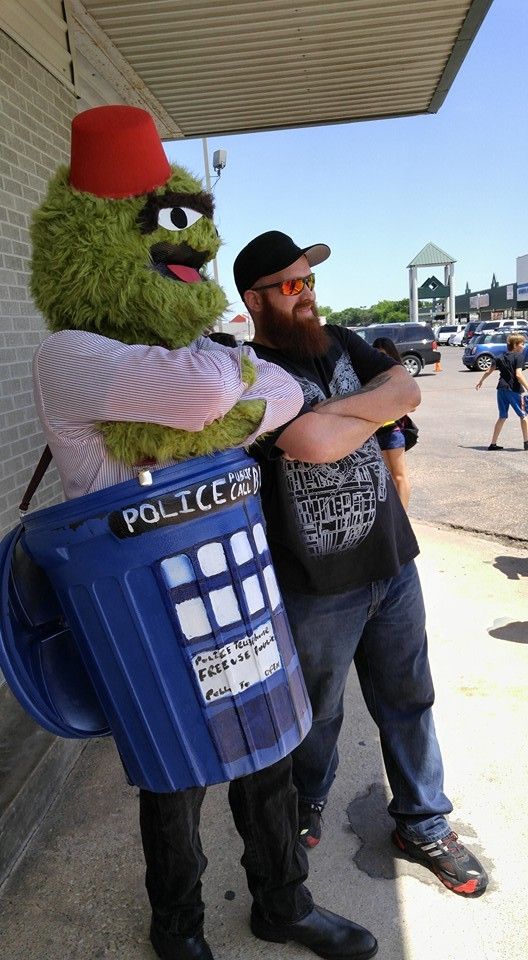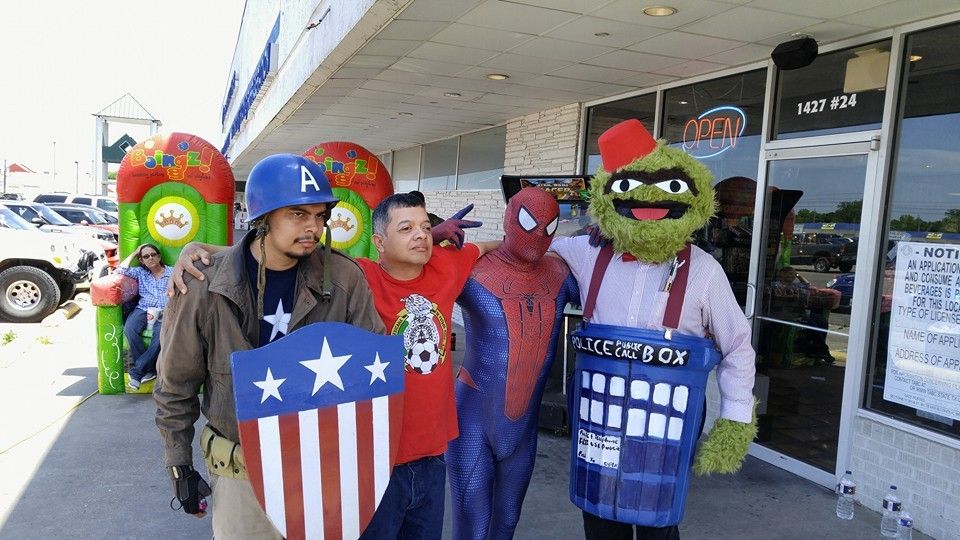 Re: Oscar the Grouch
Posted by

Shawn

on May 08, 2016
Looks like everyone was having a good time!
Re: Oscar the Grouch
Posted by

pagestep007

on May 08, 2016
Yeah. Looks like it was fun.
Re: Oscar the Grouch
Posted by

David

on May 10, 2016
Make a can out of foam?
Re: Oscar the Grouch
Posted by TygerMin on May 10, 2016
That might be a good idea. I am going to play around with thin foam, fleece, and hula hoops for the egg on a walk-around puppet. If that is successful, I may try the trashcan as well, would make storage and moving much easier! And probably look better than the painted one
Re: Oscar the Grouch
Posted by TygerMin on May 30, 2016
Oscar was a success at the larger Space City Comic Con in Houston. I posed for about 300 photos, and learned that crossing your arms uses muscles not normally used, ouch! Here is a video snippet of what it was like walking the con floor...very slowly :D
https://www.facebook.com/mary.youngs.7/videos/10206622830833385/
Definitely going to be doing more, so working on creating a FaceBook page. Going with the name Cosplay Sesame
Re: Oscar the Grouch
Posted by TygerMin on May 30, 2016
Being interviewed by Gigi Edgely, though now I have to give my wife a lesson in how to turn the phone sideways when filming a video!
https://www.facebook.com/jeremy.youngs.5/videos/10209016087857213
Re: Cosplay Sesame
Posted by TygerMin on May 31, 2016
I have changed the name for this post to cover all my projects. I am using the name Cosplay Sesame because my focus is mascot versions of puppet like characters with the hope of eventually making full body walk around puppets. I have a lot of goals I am working on with this project, and each one helps to increase my skills and improve the next project. My current wish list: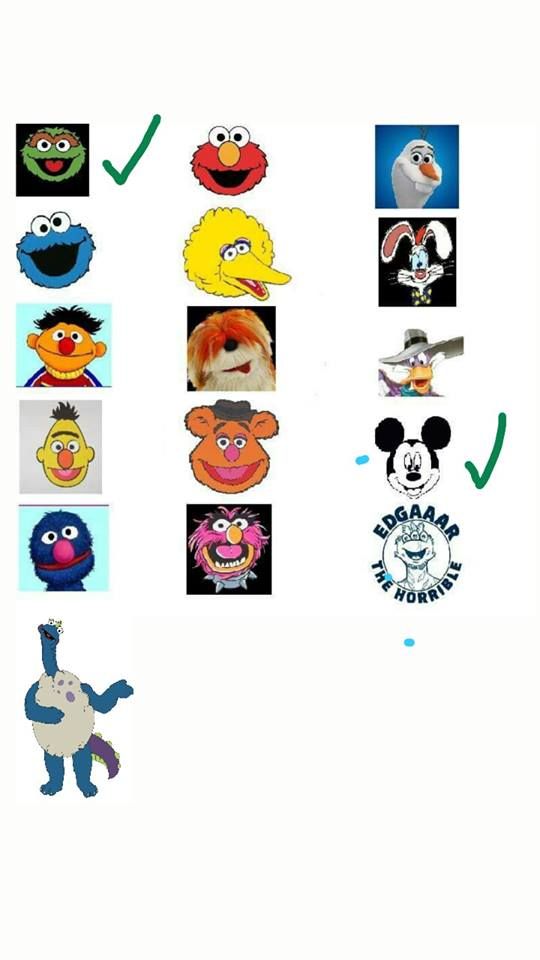 Sadly, it is growing faster than I can build :D
I am currently working on the Dino is egg shell puppet, though he is on the back burner. Going to start Big Bird to test out the body concept Shawn suggested. Bought the flexible pipe and connectors, and will be trying to get the general shape done tonight. Once that is done, I will use the same concept for the egg, though the egg wont be collapsible like I am trying to do with Big Bird. The thing I am not happy on with Big Bird is that I can't attempt a working puppet. My time as Oscar at the con had me realize that holding my arm up would be a bad idea, unless I could take 30-45 minute breaks every 15-20 minutes. And than you miss out on the con. So my current thought will be to hold the head up with a broom handle or pvc pipe attached to a helmet I will be wearing. Toying with the thought of seeing if I could create a mechanism using bike brake cable that runs through the helmets chin strap, maybe I could move his mouth when I open mine?
*edit: A little advertising. I am up on on FaceBook
https://www.facebook.com/cosplaysesame
and Twitter
https://twitter.com/cosplaysesame
Re: Cosplay Sesame
Posted by

Shawn

on Jun 01, 2016
Sounds like a pretty good plan for a cos play Big Bird. I agree that keeping your hand over your head for more then 15-20 minutes would just not work out. When I used to perform body characters that was my limit even if I wasn't holding my hand over my head.
Of course I was working outside and the heat was more of a concern for me. You can only sweat so much before you have to replenish the water tank.
Loading
No More Post
Error